What Is the Article of Incorporation and How to Write It?
Publication Date: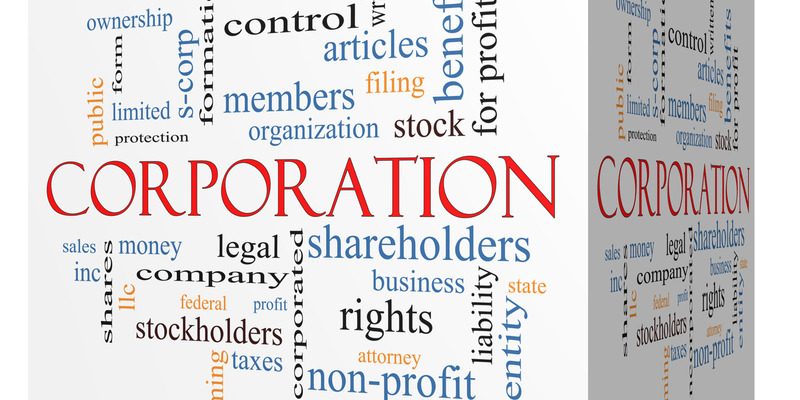 So, you decided to register a company in the United States of America. As a rule, a person or a company who has taken such a decision has a vague idea of what the procedure is and what points it is necessary to pay attention to. In addition, often people do not even imagine what package of documents they should receive as a result becoming victims of advertising that promises to register the company for little money. If you are not aware how to write such documents, it is better to use an article writer for hire. But still, in this article, we will try to provide an overview of the peculiarities of the article of incorporation.
An article of incorporation usually requires the following documents or information:
   corporation name
   corporation place of business
   a corporation's registered agent and name
   number of shares the corporation will issue
   incorporators
   incorporator's signatures.
Open Delaware Corporation
First, there are the most beneficial tax incentives. That's why 63% of Fortune 500 companies are incorporated in Delaware. For foreigners, there is a separate bonus – you do not need to be a resident of the state and even of the country in order to be a shareholder, director or top manager of the company. And, of course, in Delaware, there are an extremely advanced set of corporate laws with a minimum of bureaucracy and a huge practice of resolving disputes with the high predictability of the outcome.
Do It on Your Own or Apply to a Lawyer
There are two ways to open a company in the USA: hire a business lawyer for this or do it yourself. The disadvantage is that you need to pay a lot to the lawyer, but if you want to register yourself, you will need a person with a legal status in the US who is a member of the company or just willing to help on trust. Paying a lawyer is a simple way, so we will not consider it separately.
First, you need to understand what a Registered Agent is. In the business practice of the CIS, such a concept is absent, so it can cause difficulties.
Registered Agent
Registered Agent is the address where you want to receive all important state correspondence, for example, court summons, tax claims or letters from the state secretary. As a Registered Agent, you can choose your company's office (if one exists), your home address in the US, the address of a friend you trust, or you can hire a special company that will provide you with an address as a Registered Agent. There are a lot of companies that provide such services, and you can only choose from reviews.
Company Name
First, you need to choose the name of the company that is not occupied. The name of the corporation usually ends with Inc. or Corporation.
Shares Authorized
The number of authorized shares is the number of your company shares. A lot of lawyers specializing in start-ups, recommend dividing the company into 10 million shares.
Par Value
Par Value is the cost of one share. It is very important to specify $ 0.00001 per share if you have 10 million shares. That is, the total value of your company will be $ 100. Thus, you will save yourself from the huge taxes of the State of Delaware, which is calculated on the basis of the company's share price.
Registration of EIN for Taxes Payment
To open a business, you will need an Employer Identification Number (EIN). EIN is necessary for paying federal taxes, hiring employees, opening a bank account and obtaining licenses and permits. US citizens can complete the EIN online by filling out a special form.
Incorporator
The Incorporator task is to submit documents for registration and appoint the first provisional board of directors. The function of the provisional board of directors (or the incorporation, if it has not appointed the interim council) is to convene the first organizational meeting of shareholders (corporation) or participants (LLC). The powers of the incorporator end here, and he or she becomes an ordinary shareholder (if he or she has shares) or none at all.
Incorporator's Signatures
The Incorporator has only one responsibility – to sign an article of incorporation, fees for filing articles of incorporation can be different. It depends on the state and cost from 100$ to 1000$.