Help On Writing A Paragraph
Publication Date: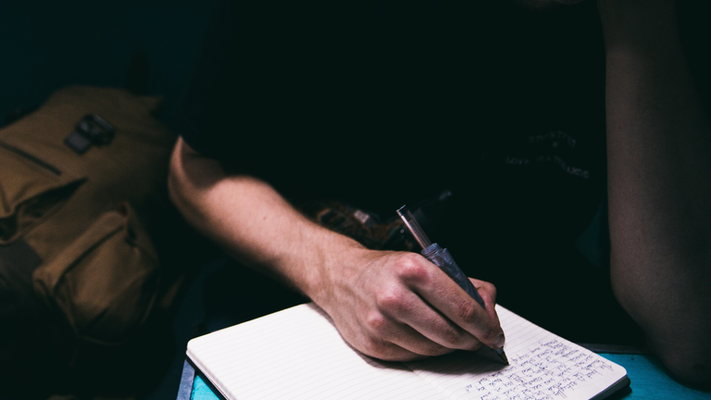 Everyone should know how to write a paragraph. If you know how to write a paragraph, you know how to write an essay. Writing a paragraph has its rules. There has to be structure, logic, and completeness.
We decided to divide the writing process into a few steps.
Plan A Paragraph
First of all, you should decide what you would like to write about in a paragraph. Each has a main idea, which is then discussed further. When choosing on one, you need to think of arguments to underpin it. The paragraph is a complex of sentences that together explain the topic. You should also think why you want to write about it.
When you are certain about the topic, you should look for the information on a subject. You may have your own ideas, so do not forget to write everything down. Notes will be very helpful when you start writing.
You still don't know why you need notes? Because it will be much easier to structure a paragraph. And that is what you have to do next. A paragraph has to be concise and cohesive so that the reader will easily understand what it is all about.
Write A Paragraph
Every paragraph begins with a topic sentence. As you might have understood, it is a main sentence that represents the main idea of the paragraph. In fact, it is a thesis statement. It should be clear and concise. You should not write a long sentence. You introduce an idea and then discuss it.
And discussion is presented by supporting sentences. In general, a paragraph consists of four or five sentences. First goes a topic sentence, then go supporting ones. You explain the topic with the help of the latter. Mind that they have to be the one, which means they should follow a specific order and logic. In other words, they should be cohesive. For that, you should use different linking words, like in addition, besides, furthermore, moreover, etc.
When you are done with explaining, you have to sum up what you said. Here goes a concluding sentence. Just one sentence where you represent the main idea based on the arguments you provided before.
Many people forget that each paragraph has to show another idea. It means that so many ideas you have, so many paragraphs there should be. It would be a great mistake to put different ideas in one paragraph.
Review A Paragraph
That you put a full stop after the last sentence does not mean you are done with it. Writing is one step, reviewing is another, final, actually. First, you should take a break and in a while come back to a paragraph. With fresh mind, you can better check whether there are any spelling and/or grammatical mistakes. You want your paragraph to be perfect, right?
Reread your paragraph. If need be, several times. And then ask yourself a few questions. Does it sound well? Does everything look logic? Will it be understandable for the reader? Because if it is not, you have just wasted time. Coherence is about clearness and flow of the text. A person should read a paragraph and understand what it is about.
Reread your paragraph for the last time. Does it look complete? Did you provide enough information on a subject so that the reader wouldn't have any questions on that? When you end reading the last sentence, there should be no doubt you don't understand something. Completeness is important.