How to Write a Dissertation Introduction
Publication Date: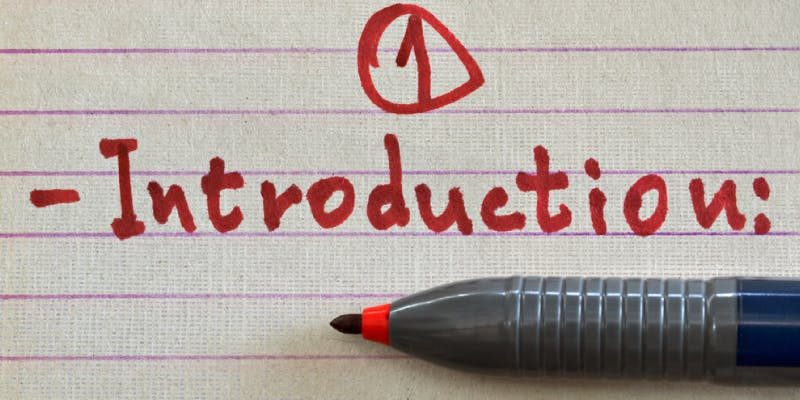 The first section of your dissertation is an introduction. This is what you start from, and this is the first thing that your readers see. Here you need to introduce the topic of your work, present a problem statement, and provide a concise overview of the whole dissertation.
The introduction has three main purposes. First of all, it explains what is the purpose of your study and its topic. The second function of the introduction is no less important: it must capture the attention of your readers. To do it, we suggest providing a few examples from everyday life or drawing links with some news and widely debated issues.
There is also another purpose of the introduction — you have to convince your readers that your study is relevant. In general, the introduction includes seven parts:
Motivation
Scope
Explanation of the relevance of the research
Scientific background
Problem statement and objectives of the research
Description of the design
Outline for the dissertation
Motivation
First of all, you must explain what is your motivation. It may be some question that you've always been interested in, or a recent discovery. Find an interesting example to make your readers want to read more.
Scope
Another thing you need to include in the introduction is the topic of your dissertation. Present your topic based on the previous section or on your problem indication. Your goal is to clearly define the topic and make it narrow enough so that you won't try to research more than you actually can.
The Relevance of the Research
Now, explain your audience why your research is relevant. We suggest using various scientific articles. Provide citations and combine information from several sources. You also need to take a closer look at the discussion chapters of sources that you're going to use.
You also have to describe how your research can be used in practice. If you're not sure what exactly to write about, ask your friends or anyone who is acquainted with your work about its possible application. They may help you look at it from a different angle.
When writing for a company, sometimes it's hard to demonstrate the scientific relevance. However, in this case, it will likely be easier to describe the possible ways of application. We suggest not focusing on the usefulness of your research for one company, but rather on its application within the industry as a whole.
Scientific Situation
Here you have to specify the most important sources that explain the scientific situation related to your study. You don't need to provide a detailed analysis of each source, just describe them briefly. Your goal is to show how many articles were written about your topic. This will also give you enough information so that you won't get stuck because of the lack of sources.
Problem Statement and Objectives
This section is devoted to the objectives of your study. Here you also need to formulate the problem statement. Keep in mind that the objectives and the problem statement are completely different things. You have to answer your research questions to cope with the problem statement. Briefly describe your research questions or hypotheses, in case you use them instead of research questions.
Hypotheses are based on the conceptual framework. Sometimes, it may be hard to clearly identify your hypotheses, because before you get to it, you need to write a literature review. If so, just write your hypotheses after you complete the literature review.
Research Design
You must provide enough details about your research, for example, how you're going to conduct it, and who will help you. Describe the design of your research briefly, explaining where and when you're going to conduct your study.
Outline for a Dissertation
This part is not only a necessary section of the introduction but also a useful thing for you — it allows you to plan the dissertation. However, most students start writing the introduction when the whole dissertation is written. In this case, just provide a brief summary of every chapter in the same order as they are presented in your dissertation.We suggest writing one sentence for every chapter.
Research Proposal
An action plan or a research proposal are a good choice if you're trying to figure out how to begin your introduction. By writing the research proposal, you will prepare many parts of your introduction in advance.
Some students think that they must complete the introduction before they can get to writing dissertation itself. The truth is that the more complete your research, the easier it will be for you to write the introduction. If you see that you don't have enough information for your introduction, we suggest completing the dissertation first.