How to Become a Motivational Speaker
Publication Date: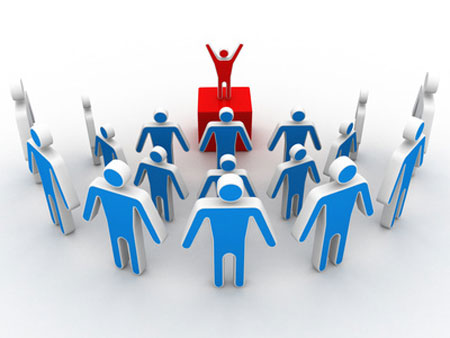 Many people have their unique stories worth sharing them with other people. These people are able to implement their experience and thoughts, becoming motivational speakers. Most motivational speakers are specialized in a particular topic, such as quitting drugs, increasing the self-esteem level, building communications, or increasing productivity in the workplace. Every speaker may be specialized in a certain field, such as sales, marketing, management, and so on. Along with that, every speaker focuses on a specific audience. They speak to students of colleges and universities, children, or other experts.
Motivation speaker's work is to travel around the country, or even around the world, talking to people, presenting new approaches, or just sharing their inspirational experience. Usually, motivational speeches are focused on solving a particular problem. The motivational speaker's goal is to help people satisfy their needs, taking into account the specifics of his or her audience. A motivational speaker not onlymust have developed speaking skills, but also certain business and marketing skills, in order to benefit from such a kind of activity.
What Must I Learn to Become a Motivational Speaker?
First of all, you don't have to master a specific degree. You just need to have useful talents, or an inspirational story. The most important thing for you is to stay in contact with your audience. They must be interested in your experience or skills, and you must be able to give them all necessary information. Most successful speakers suggest to develop certain idea, and to build your speeches based on it. Think of your biggest passions. It may be your professional skills, hobbies, or your strategies for coping with certain difficulties. Think which your passions would be really useful for others, and what exactly you want to tell your listeners. Once you determined your field, take your time, and make a research on this topic, in order to understand all specifics of this topic. Meet other experts, read books and articles devoted to such a subject.
If you want to interest your audience, you have to be able to make vivid presentations. Your thoughts must be original and interesting, so it's good if you have developed writing skills. If you don't, we suggest you to join various workshops where you can master your creative writing. These workshops can help you increase your writing skills, and also get feedback on your first works, which is very important to understand your strong and weak sides.
Your speech is not only talking to the audience. Your speech must be tied to the presentation. It's hard to convince people, just standing straight and monotonically speaking. We suggest you to take public speaking classes. You will be able to develop your own way of behavior on the stage. You have to control your voice; your moves must support your words which increases the effect of your motivational speeches.
What are My Prospects?
Motivational speakers are able to apply their skills on business meetings, various conferences, and so on. Your prospects depend on your specialization, and on you customers' solvency. Usually it's hard to start your career, since the most popular speakers have more recommendations, as well as a strong reputation. However, you can let people know about you, using social media. Now you don't need to invest much money into your marketing strategy, just take your time and promote yourself online. You also can start your blog – this will help build reputation and credibility. Don't forget that your goal is worth efforts, since the most successful speakers earn more than 10-20 thousand dollars for each appearance. And if you become a celebrity, you will earn even more.