"To speech or not to speech?": Your Guide on How to Create a Speech
Publication Date: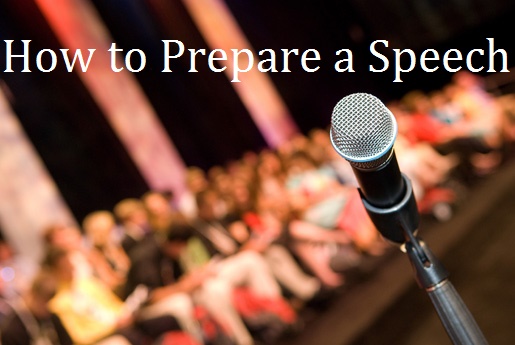 There is nothing worse than staring at an empty screen and it's painful to think how you can begin this speech. Especially if the deadline hangs over you dangerously.
But try to approach the matter strategically. This guide could help many busy people prepare for the performances and bring out three simple steps that allow you to quickly move from making up speech to its utterance.
Step 1. It's important to spend a few minutes thinking about what you want to achieve with your speech or presentation. As the one great man once remarked, "If you do not know where you are going, you will be somewhere else." So for a few minutes, think about the following:
What is this speech? Common types are informational (teaching, instructing), persuasive (your goal is to change people's beliefs and behavior), emotional (aimed at emotional reaction).
Who are your audience? What do they already know about this topic? What do they think is true and what is not? What do they want? What are they hoping for? What are they afraid of?
What should the audience feel? What do you want them to do? Choose 1-3 things that you want to convey to them (based on what they already know or believe in, what they hope for, what they want, what they fear, and what you want them to understand), which will then motivate them to do what you want from them? If possible, follow the three main points.
Step 2. Organize the information. Psychology studies show that when you give people too much choice and too much information, attention is dissipated, and they eventually do not "buy" anything. When you expect from the audience that it will "buy" what you are saying, it is necessary that the ideas are as simple and uncomplicated as they could be. Here is an easy scheme that can be followed and that will keep the attention of the audience.
Smart and attractive introduction. Make your audience be interested in you from the first minutes. Use a quote, story, question, statistical indicator – something that will hook people as soon as possible.
Briefly mention the main things. Let the audience understand what will be discussed.
Summary of speech. Tell people what you just told them. (This is serious – our memory is short, and our attention disappears quickly.)
The audience will remember the best part is that they heard last. Complete unfinished thoughts, state the last inspiring conclusion that will encourage people to think and act differently, and end up with a spectacular and memorable statement. What is even better is that these last words should be sent to the beginning of the speech, then it will be perceived as fully completed.
Step 3. Speak enthusiastically. Your task is not just to survive your speech, but to show empathy, humor, your style. Meet the listeners with your eyes, use gestures to generate energy, walk around the room (not too much), and let your voice and your face be alive: you must show that you are really worried about your theme and your audience. Do not stand still – do something.