Publication Date: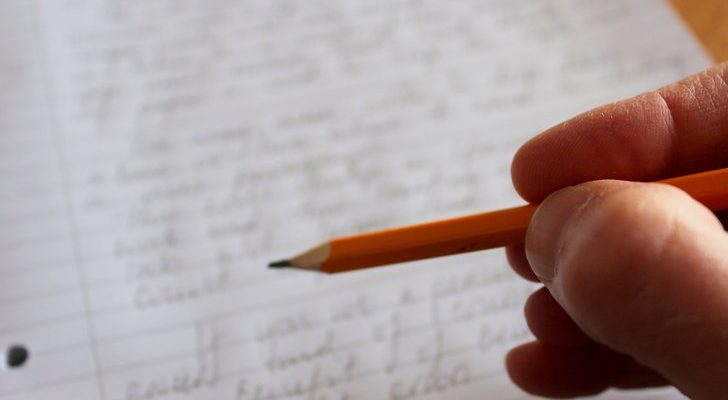 Fundamentals of Informative Writing
Everyone loves sharing information, but for kids, it's a most important thing. This is a way of self-fulfillment, and a useful skill for their further life. To master such a skill, students must learn how to do a research. They also have to learn how to make necessary notes, which is a key for easy writing. Elementary informative writing is also related to visual presentations and discussions, since in each case student must be able to share information in an interesting and natural way.
We made a five-step guide to elementary informative writing. It includes all basic features of this task, so students can easily improve their skills just by following clear instructions.
Prewriting
This is a very important step, since the success of the essay depends on the chosen topic. The topic must be interesting for a writer, as well as for readers. Before writing an essay, one must do a research and take necessary notes. It's hard to keep all details in mind, so proper notes simplify the whole task and help writer to sort information, which is of key importance for good essay structure.
Planning
This is the second step, which implies planning the whole content of an essay. A writer should choose facts, and sources. Children love illustrations, so we suggest paying special attention to all graphic content, as well as to making it related to the text. Illustrations help readers understand the message of the text, and it's also a necessary element of fun, which is quite important for kids.
Drafting
Every essay must be written according to a certain structure. Students must learn how to create a proper structure, and why a certain structure is considered best for essay writing. The classical structure includes introduction, body part and conclusions. Each part has its own purpose, so students must be able to sort different types of statements, writing them according to a defined structure.
Introduction part is a section where they explain their topic, and introduce their main idea of the whole essay. Body part is the most informative section; it must include a proper structure of paragraphs, where each paragraph is devoted to a certain point, introducing it, and explaining it. Every point must also be supported by facts, so this is where students must use their notes on sources.
Finally, the conclusion part must summarize the whole paper and connect the topic with the key statement. This part is not for new facts or claims; it must connect different arguments and turn them into a clear understanding of the writer's point.
Revising
Every writer must be able to revise complete essays, in order to make them perfect. Young writers must learn how to choose the most persuasive words, which writing styles are best for a particular topic. Informative writing doesn't require too sophisticated writing skills, but it must provide readers with information in the most efficient way. Students must understand the purpose of the essay, to make sure that all phrases sound clear and don't raise unnecessary questions.
Editing
Sometimes it's even easier to find someone else's mistakes, than to see your own errors in a complete essay. This part of informative writing directly depends on grammar skills, so it may be the most difficult part for kids. However, even experienced writers often face a need for proofreading. This is why there are so many online grammar checkers in the internet. Such programs are easy in use, but somewhat unreliable, because there is no computer algorithm that could analyze a text as a whole, considering its purpose and writing style.
Our service provides qualitative proofreading. Our writers do their best to polish each essay and turn it into a masterpiece. We are proud of our works, and we care about each customer, which helps us to be the No. 1 online writing service for everyone!