How to Write a Literary Analysis
Publication Date: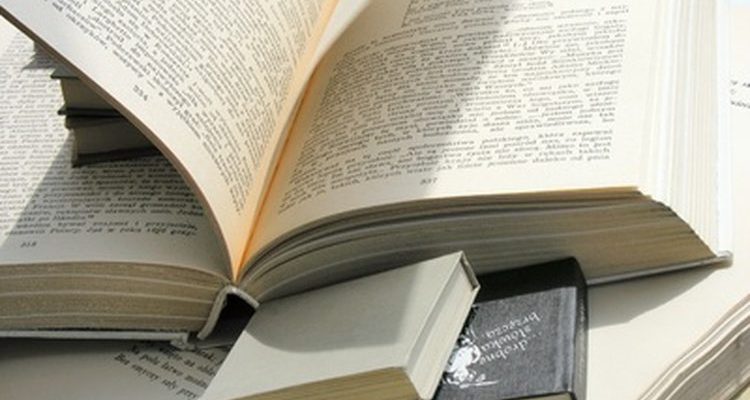 A literary analysis differs from many other writing assignments, as it requires you to pay attention to the most fundamental elements of a book. You have to tell your audience what makes this literary work stand out, and you need to explain how the author uses and combines different elements of writing. Your analysis also must be clear and understandable.
Some students have problems with such assignments, but we did everything we can to simplify your work.
Develop Your Thesis
First of all, you need to formulate your thesis. A thesis is the main idea of your paper, and you need to express it concisely, in one-two sentences. To figure out what your thesis should be about, answer three important questions:
What is your point?
What is your reasoning?
How you're going to organize your reasons/evidence?
After you answer these questions and get a clear understanding of what your point is, write your thesis statement. It must be related to three main points about the book. These three points are a basis for three paragraphs of the body of your paper. Think about the organization of your argument and why it's significant. To let your audience understand what you're going to argue for, write your thesis at the end of an introductory paragraph.
Introduction
Your introduction must be intriguing and strong because it's the first thing that your readers see. Thus, your introduction must be impressive and it should motivate them to keep reading. You can begin the introduction with a relevant quote or anecdote. Depending on a book you're going to analyze, it may also be a dialogue, an interesting fact, or a question. After this, present your thesis statement.
Body Paragraphs
Now you need to develop the main part of your literary analysis. All pieces of evidence that you use as well as all arguments are presented in a body of your paper. You must have three main arguments, and three body paragraphs, each one devoted to a certain argument. However, if you've got a long paper assigned, you may need even more paragraphs.
Read a literary work and analyze it. You have to note all important factors that can be used further. Pay your attention to how characters develop and what happens to them throughout the plot line. Focus on the setting and explain how features of location contribute to the main idea of the book and its overall quality.
An important thing about writing a literary analysis is that you shouldn't ignore things that don't fit your thesis. You need to address all important details, even if they don't support your main idea.
Don't forget about the context of the book. Sometimes you may notice that the author uses symbolism, trying to hide his or her intention. If so, you need to explain what a reason why the author used this method. What happened in his or her life? What political and social circumstances could push them to hide the true meaning of this literary work? You can also use it to take a specific position regarding the book. You can argue that this story is related to a particular period of time and cultural situation of a certain social group. Don't be afraid to use some secondary sources related to the same topic.
Conclusion
Once you've completed the main part of your paper, sum up everything written before in the last paragraph. It must remind your audience some important arguments and restate the thesis statement. However, you need to rephrase it. Don't write it in the exact same way as you did in the introduction. We suggest emphasizing the connection between the context and the genre, highlighting the general meaning of the book.
Useful Tips
Write essay in the third person. As this type of assignment is different from narrative essays, you shouldn't use "I" or "you." Sometimes your professor may allow you to use the second person, but in this case, you will be informed.
Use literary terms. This will make your paper more balanced and informative. Here are a few most popular literary terms:
Hyperbole: Exaggerated statements that are aimed to emphasize the emotional effect. They shouldn't be taken literally.
Simile: A simple comparison of two different things.
Irony: A reference to something as if it was not what it looks like.
Allusion: A hidden reference to some well-known event or character.
Metaphor: A figurative statement that refers to one thing as to something else.
Don't summarize the plot. It's a common mistake, and you should remember that your main goal is to provide an accurate analysis, not a summary. Another common mistake is when students confuse a character's words with the author's ideas. First of all, the author may not share opinions expressed by his or her characters. Secondly, you must choose what you're analyzing — it may be either the author's point or characters and their thoughts.