Simple guidelines on how to write an evaluation essay
Publication Date: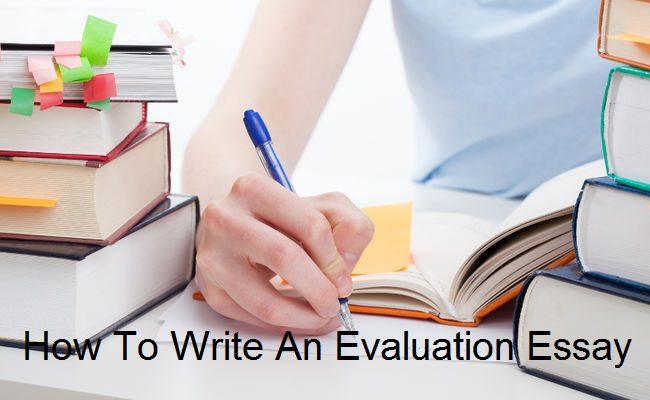 Like any other assignment given to a student in college, writing an evaluation essay requires time an effort. Besides that, a student needs to make sure that he fully understands what type of essay he is writing and he should strictly follow the key elements of that particular type of writing.
If you received such assignment as writing an evaluation essay and you are not sure how to complete it correctly, check out our simple guidelines on how to do it right. If you are still not confident enough about how to write this type of essay, you can get a professional writing help from our reliable essay writing service.
What is an evaluation essay?
An evaluation essay is a type of writing the main purpose of which is to give an unbiased and reasoned assessment of the subject. The key element of this type of an essay is the objectivity and fair statements of the facts.
While analyzing the subject in your essay, you need to avoid being too opinionated as much as possible. Illustrating fair criteria, judgments and clear pieces of evidence are what makes an effective evaluation essay.
The outline structure of an evaluation essay
The most suitable outline of an evaluation essay is the five-paragraph structure. However, you need to make sure that you follow the instructions of your tutor because there are deviations which depend on the subject of the discussion.
Introducing the subject for the evaluation.Introductory part should be a paragraph which consists of several sentences. Here you can briefly tell about the subject of your discussion and let the reader know why it is worth evaluating.
Body paragraphs.In this part of this particular type of an essay, you need to tell about the criteria, judgements and evidence.
Usually, the criteriastate what the product ideally can be and what should be expected from the subject of the evaluation.
In the section when the judgementis expressed you need to tell whether the expectations have been met or not. Include multiple points of why you think that the discussed subject is all according to the stated criteria.
Advocating your judgements is an essential aspect of the evaluation aspect. Without providing proper and valid pieces of evidenceyour essay may turn into an opinionated and subjective review. Make sure that you provide enough of factual details which support your judgement objectively.
Closing statement.The conclusion paragraph needs to be short and precise. You have already provided a factual information in the body of your essay, so the data provided needs to help the reader form his own point of view on whether the subject is worth the attention or not.
The difference between an evaluation essay and a review
Many students tend to confuse an evaluation essay with a review, however, there is a substantial difference between these two types of paper. A review does not require any sort of evidence and is mainly based on a personal opinion. In case of an evaluation essay, it has to contain several pieces of evidence in order to support judgements and it should be reasonable and unbiased.
If you offer enough of factual and not prejudiced information to your readers, you have great chances to write an effective evaluation essay. Still in doubt? Contact our qualified representatives in order to get a professional assistance in writing a quality evaluation essay.